What is meant by local SEO?
Local SEO (Search Engine Optimization) services allow you to bring up your company's visibility for geographically-specific searches, particularly within map listings or Google's local pack. Through local SEO, you can :
Make your company more visible locally
Outrank your local competitors
Increase organic traffic
Increase sales and leads from specific geographic regions
If you wish to generate more leads and sales from nearby customers, effective local SEO is imperative. Local SEO is not dissimilar to a modern-day phonebook. While you generate few (if any) calls through phone directories or newspaper ads, local SEO allows you to receive more contact forms and calls through your website.
Who can benefit from local SEO?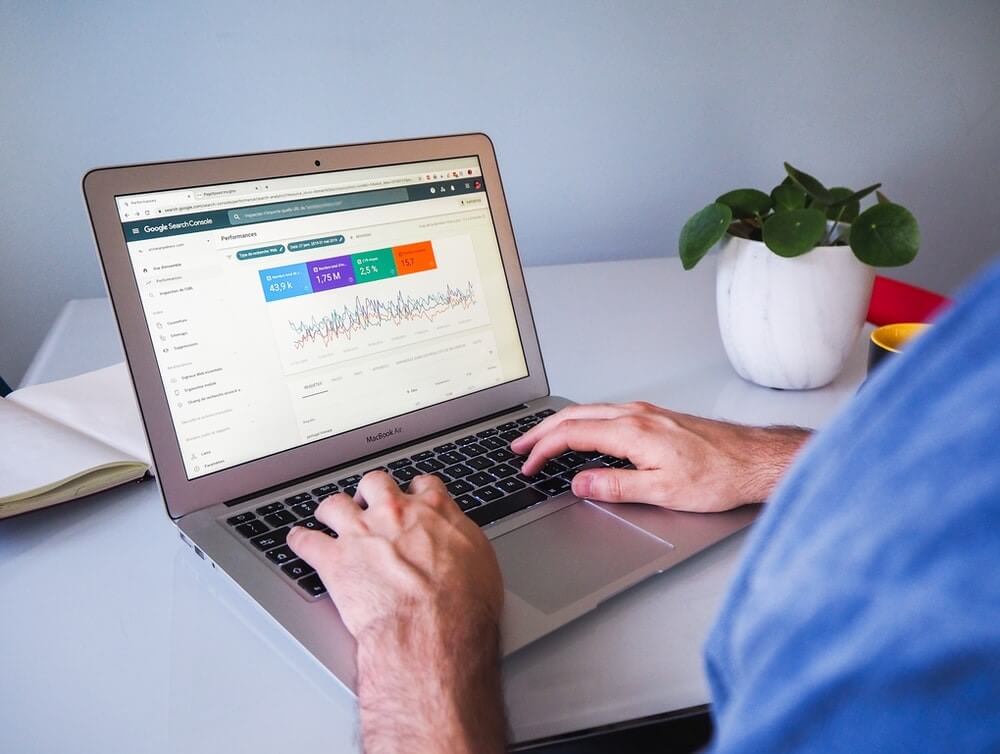 Any business – be it an established one or a startup – possessing a physical location can benefit from local SEO. It is also useful for businesses that cater to a specific area. Examples of such businesses include restaurants, law offices, Laundromats, and bars.
Furthermore, service providers like plumbers or construction workers can also successfully utilize local SEO and benefit from its quality.
What is local search?
A local search is when a user puts in a query on Google, looking for 'local' answers. For instance, 'best burgers near me' or 'best burgers in Geneva'. If the user has their geo-location turned on, simply entering 'best burgers' would be sufficient.
Below is an example of such search results :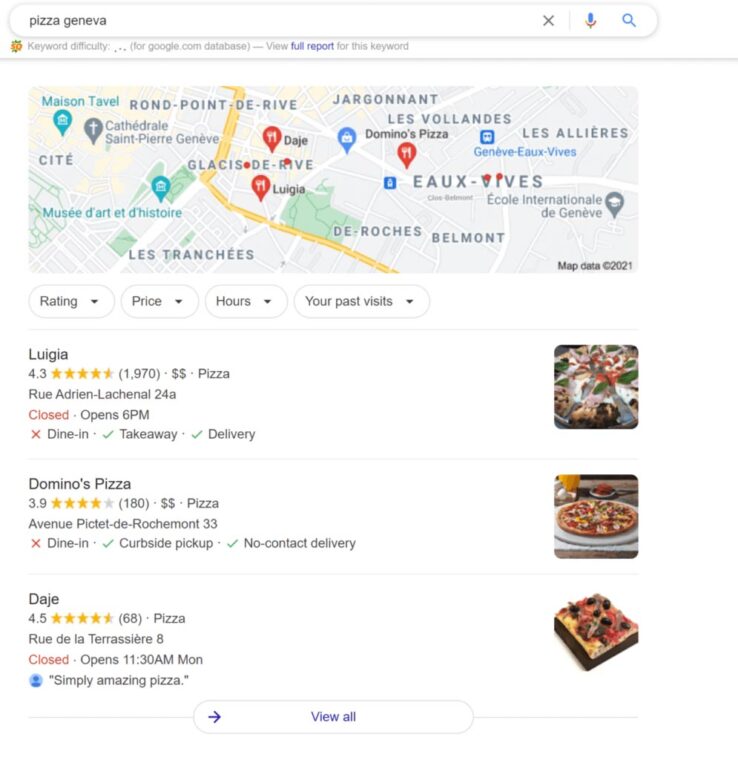 As per Google, approximately 46% of all searches are made with a 'local intent'. Remember that only local businesses will show up in high-intent searches like 'the best mechanic in Geneva'. You do not even need to put in your location to conduct a local search.
So, how does Google figure out your location and what you need ?
The answer lies in the GPS, that helps monitor your location and come up with more relevant results. The bottom of the search results will show you your estimated location, according to Google.
Search engines have been able to understand that users require location-specific results or suggestions so that it is exactly what they deliver.
For this reason, it is essential that you extend your SEO campaign to include local SEO alongside the standard one. The results produced for these local queries are based on several local ranking factors which will be discussed in this guide.
Advantages of local SEO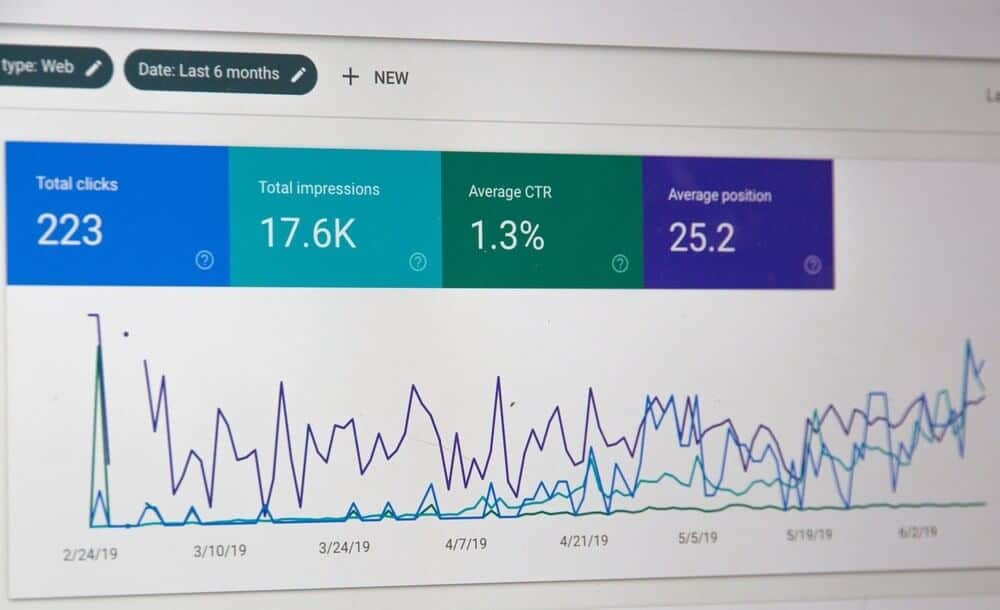 Any type of local business can use local SEO to generate more conversions and customers.
Moreover, local SEO prioritizes smaller businesses over larger, international ones. Hence, using local SEO will help improve your visibility to local customers who would prefer your business.
The importance of local businesses for Google can be evaluated by the fact that the search engine has its own set of ranking factors that it uses to determine if it should show your business to a user making a 'near me' search.
In other words, you do not need to take on large, multinational brands in your quest to become more visible to your local customers.
If you own a brick-and-mortar store, for example, local SEO can help you draw more customers to your store.
According to Access, customers are more drawn to businesses that are in proximity – over 92% of buyers travel a maximum of 20 minutes to purchase their daily essentials. Once again, this reflects the importance of local SEO services. Today, most businesses work on managing both their physical and their digital storefronts. Local SEO is beneficial for the latter, increasing your customers and providing a range of other benefits, such as :
Increasing online presence in industries ruled by massive e-commerce companies
Increasing footfall in physical stores
Lower advertisement costs
Boosting website traffic
Generating more leads, phone calls, and bookings
Strengthening outreach from local customers
Developing loyalty, trust, and engagement with users
Increasing repeat business
Improved credibility and brand awareness
Better local rankings and visiblity
Greater visibility on Google Maps
Using Local SEO Services to Drive Business Growth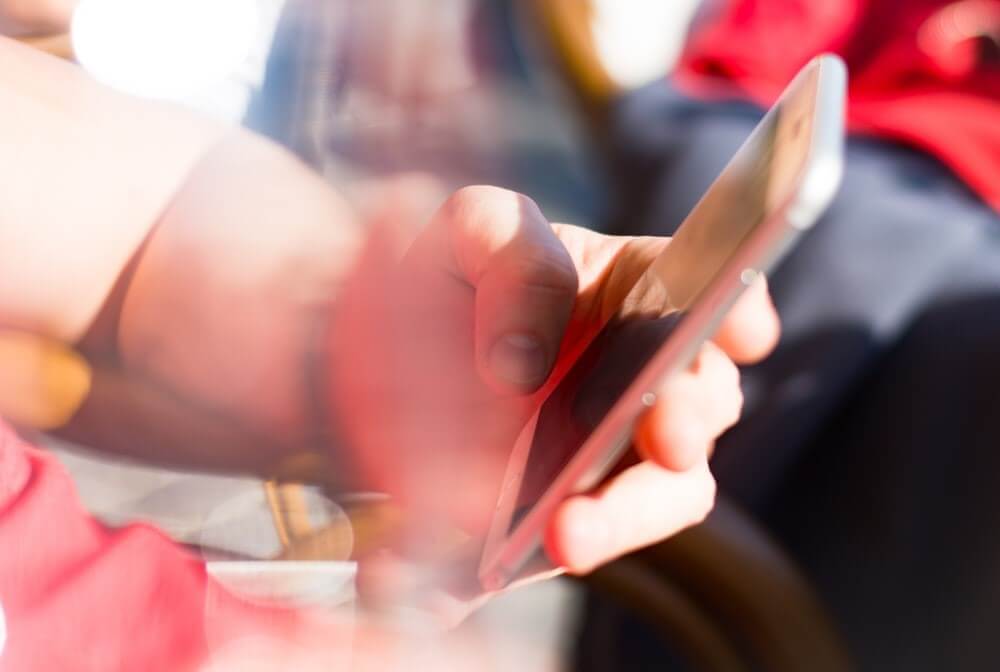 Hiring SEO service for your local business maximizes the results of the efforts and invest you put. It also ensures you reach your goals and targeted audiences. You need make sure that you get the below out of the SEO service you hire or outsource :
1- Improves your online visibility on the first result page
Out of the 97% of users who use the internet for local services, 97% do not go beyond the first search results page. Appearing on the first page requires implementing specific optimizations taking into considerations the multiple ranking factors. This is the responsibility of the SEO service provider.
2- Boosts sales, leads, and traffic from your targeted location
For local companies, visits and leads from other regions will not be much helpful. Professional localized SEO need to help with increased local traffic, thereby boosting your visit-to-sale ratio.
3- Helps you with specific geographic campaigns
localized SEO also helps you to maintain your campaigns targeted to smaller, more focused groups. It provides you with insights into the needs of those targeted groups, the local search queries they use and how to tap into their search intent. Thus improves the chance that you reach to your niche with customized local content and services.
4- Makes you stand out of the competition
Less than half of all businesses make use of local SEO services. By becoming one of them, you can get ahead of your competitors and make your presence felt in local searches, maps, directories, and social media.
How to improve your local SEO?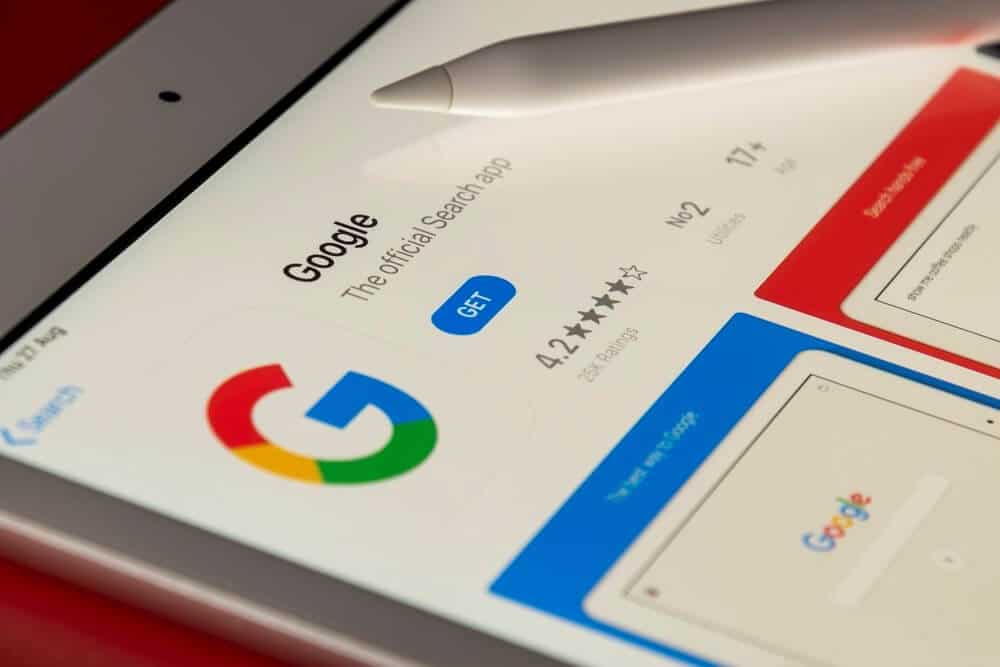 Local SEO improves your ranking through various tactics such as :
Local Keyword targeting and content localization
GMB listing optimization
Citations on local sites addressing your business category and services
Link building on reputable and trust worthy websites targeting your niche audience
On-page SEO and implementation of local SEO landing pages
Content marketing for local target groups
Competing within service location requires a thorough understanding of local SEO and its processes, analysis for your business, and target audience. If you want help in improving your rankings through local SEO, you can turn to the best local SEO company.
The role of Google My Business (GMB) in local SEO
GMB is a Google-powered free marketing tool that lets marketers handle the presentation of their brand information on Google Maps and Google Search. Google My Business is THE Number One Ranking Factor for the Local Pack (a SERP feature that appears on the first result page of Google for local search query. It displays a map of business locations along with listings for three businesses relevant to a particular search). Example the result page showed earlier for the pizza search in Geneva.
It is very important that you maintain your business listing with the correct information, post important news, updates and images if you rely on images for sales (ex. Ecommerce site).You can post questions and answers where users can learn more about your services and engage with customers directly.
The most Important GMB Ranking Factors are the following
Choose the most relevant primary category for your business. For example, choose 'Architectural Designer' instead of 'architect or 'Nail saloon' instead of simply 'Salon'. Adding additional business categories is also important as long as they are relevant. Here is more on how to choose your category
Use of Keywords in Business Title, This will improve your targeting and click-through rates
Proximity to the Searcher. Thus it is important to specify your location or the service area you cover
Link to Local Pages especially if you are a multi-location business. Each location on Google maps should link to that specific page from your website
Positive Google Reviews. This is very important proof for your business reputation to Google and users
How local SEO citations help with link building?
Local citation simply refers to the online mentioning of your NAP (business' name, phone number, and address), and is considered an important local SEO ranking factor.
Citations can show up anywhere a user might search for information regarding a local business.
Citations have two main benefits :
Possible improved rankings for local queries
Helping people find your business on the internet
Citations help verify that your business is authentic and legitimate. Consistency in citations will mean that Google is confident about your business' existence and operations.
Are you looking for help from a local SEO company?
If your business fits any of the below criteria, you should consider hiring a local SEO company :
Dependent on local customers
Has a particular service area
You are a franchisee or franchisor
You wish to improve leads, traffic, and sales within specific areas
You want to have business listings on GMI, BBB (Better Business Bureau), and Yelp
You want to be visible on navigation apps and maps on Google's local pack
You provide services in multiple regions but not across the country
What can a local SEO company offer?
According to Google, there are four moments in online searches that are most important :
1- Want-to-know moment
This is when a user is searching for information but is not necessarily looking to make a purchase. I-want-to-go moment:
The moment when the user is considering purchasing something from a local store.I want to do moment :
When a user is seeking help in completing a task or doing something new. These users are usually about to end their search process. This is a transactional.
2- Want-to-buy moment
At this point, a user is ready to buy but is undecided about what to purchase and from where.
A local search company will detail their entire plan for your business, the reasons behind that plan, and the expected results. They will make sure to keep things simple so that you can understand the entire strategy.
They will discuss all the ranking factors in detail and, if required, also present a few examples to show you how these factors work.
An expert SEO company will be able to connect its entire strategy with revenue and show you how its execution will help you increase your leads, traffic, and sales. You can also obtain reasonably accurate projections and estimations.
If you need assistance with your local business, please feel free to reach out to us.