Our 6 expert SEO strategy tips are the most important elements to include in your digital plan for all times.
An effective SEO strategy is essential to help grow your website's qualified leads and sales. Without it, your website will be a liability (take money out of your business) rather than an asset (brings money back). Planning your optimization process based on the right elements will help you better understand your target market and user needs, be on top of your online industry trends and competitor performance, and align your efforts to growth KPIs.
6 Expert SEO strategy tips
.
SEO Tip #1: Prioritize your technical efforts to cover the basics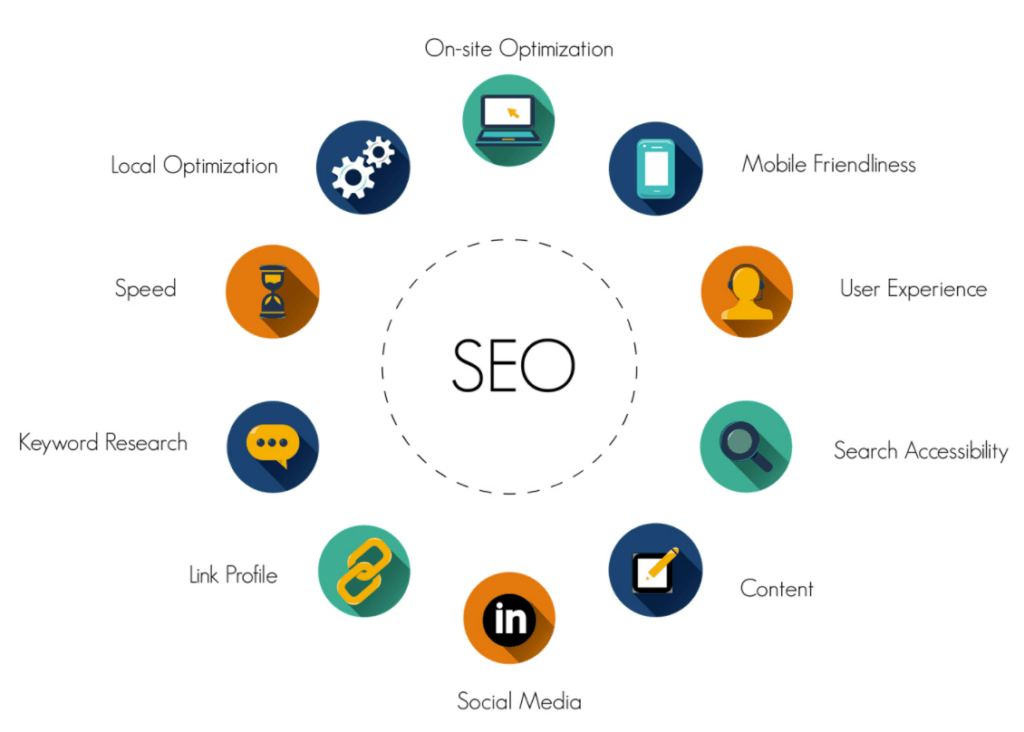 We have seen many businesses trying to implement growth tactics but miss basic SEO optimizations. For example, having unused legacy code, or page loading and indexing issues. Then they wonder why the new implementation does not work and why their competitors are achieving better rankings. Therefore, it is key to have your technology updated and make sure that both users and search engines can access your website properly.
A technical SEO audit will be the starting point to identify and prioritize what needs to be fixed. Yet you need to make sure you are doing all you can to fix the technical issues that will impact the return on investment. Have your website checked at least once a year (or more often if you have a big website).
Learn more about technical SEO audits here.
.
SEO Tip #2: Review your content and take proper SEO action
You should always keep updated with what content users want versus what exists on your website versus what content clients want. You need to set your measurement metrics (organic performance, backlinks, and all traffic sources), evaluate your content performance and define what content to include on your website and what to take off.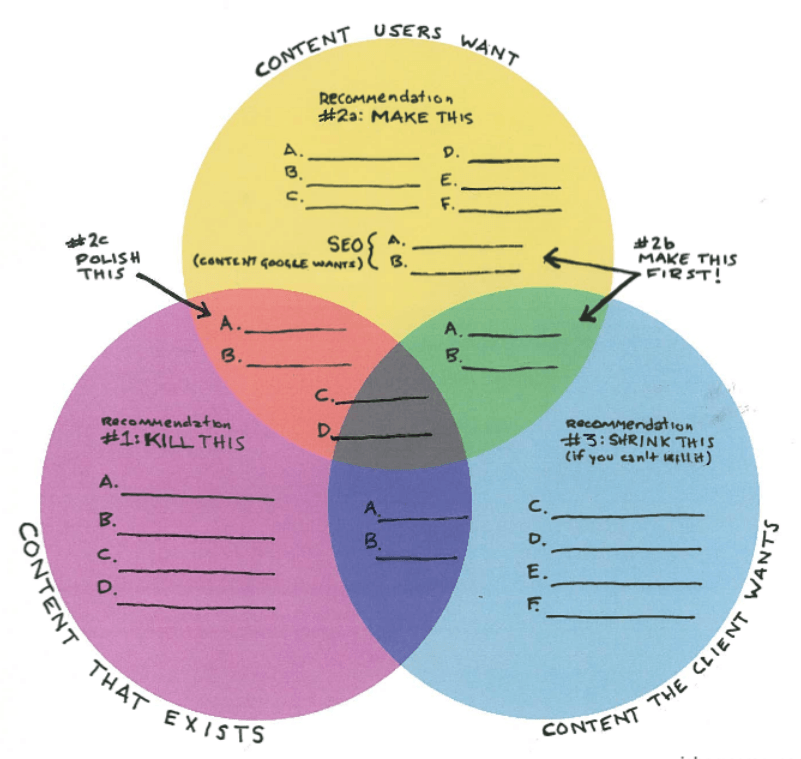 A content audit is like a pruning process for a tree. To keep it yielding the best results, you need to put effort into maintaining it and trimming the unneeded parts once a year or more often if needed.
To conduct a content audit, you need to inventory of all your web pages and assets. Assess the organic and all traffic performance of those pages according to a pre-set metrics you define. Then decide whether to keep those pages, redirect them, solve the technical issues they might have, implement proper meta tags, delete or update certain pages. The purpose is to keep only good-performing pages and get rid of underperforming ones.
Remember, each website has a crawl budget, meaning the number of pages search engines get into and read per day. Therefore, you need to make sure only important pages are accessible on your website.
We see many cases where key pages to the business are not accessible by search engines due to content or technical issues. So do your due diligence and audit your content before you put any effort into optimizing your website for next year.
SEO Tip #3: Research keyword opportunities
Once done with the content audit, research keyword opportunities to target new content and update outdated ones if needed. Prepare your content calendar to support the main landing pages on your website and reach wider audiences. Include seasonability and new trending and evolving searches in your niche.
SEO Tip #4: Optimize your backlink profile
Review and assess your current backlink profile and define how to generate new backlinks. Backlinks are especially important because:
They represent a "vote of confidence" for search engines from one site to another. Meaning that they signify the content is worth linking to, and therefore, also worth surfacing on a search engine result page (SERP).
They help pass link juice (website SEO value) from one page to another when tagged properly.
You can reach new target audiences with backlinks.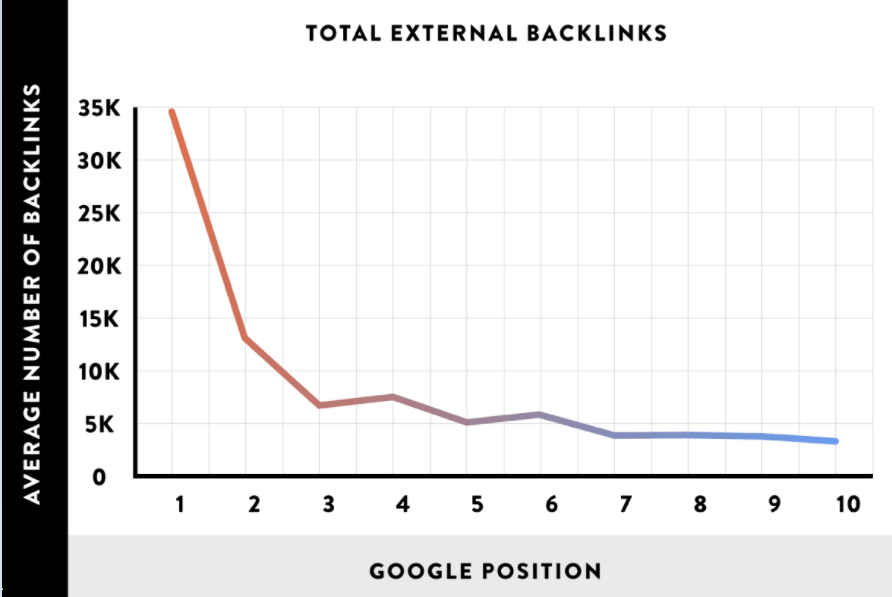 We advise focusing on businesses, not content creators like bloggers or influencers, for link building as possible. The reason is that those have been reached out many times and usually require payment.
Many businesses wonder about how often they need to build links. The answer is CONTINUOUSLY. This will allow you to see great opportunities around seasonal/current topics and developments in your niche. Don't just do link building when you need to boost your site.
Here are a few examples on how to find backlink opportunities:
Research popular trends, topics, and already well-received pieces of existing content across the topic areas your business typically covers and create content worth sharing
Use links from partnerships
Spy on your competitors, complementary products and services to your business
Find broken links and outdated sources to build backlinks
Use Wikipedia to create articles
Become a source for reporters and bloggers
Publish ultimate guides
SEO Tip #5: Prepare a list of brand vocabulary
Have a list of brand and product vocabulary used by your target audience and relevant to the SEO maturity of your website. Communicate to all content stakeholders and ensure it is being used properly. A brand vocabulary list will speed up your content creation process and help maximize your organic performance. Branding keyword research is especially important for big businesses with big websites and teams.
Consider training your content creators and stakeholders on SEO to ensure successful implementation. Learn about our custom SEO workshops here.
SEO Tip #6: Apply SEO as a business development tool
Think of SEO as one of your arsenal tools for business development. When planning a new product or service launch, check out with your SEO team or expert consultant to find out the related user searches, seasonality, organic competition, and markets worth your expansion to. You will discover valuable information along the way, from new opportunities, traffic sources, best practices in the industry, and much more. All will help you with the product positioning and marketing.
.
Bonus SEO expert tip: Have the hierarchy of SEO needs in mind
What is the value of having great content if search engines cannot access it? On the other hand, what is the value of having content that search engines can access but do not rank because they have poor quality and do not satisfy user search needs?
To stand out against your competition and constantly grow your organic lead generation, you need to have quality and optimized content on a good and updated website technology and grow your backlink profile. In addition, you need to share your content on social media and ensure your content is engaging.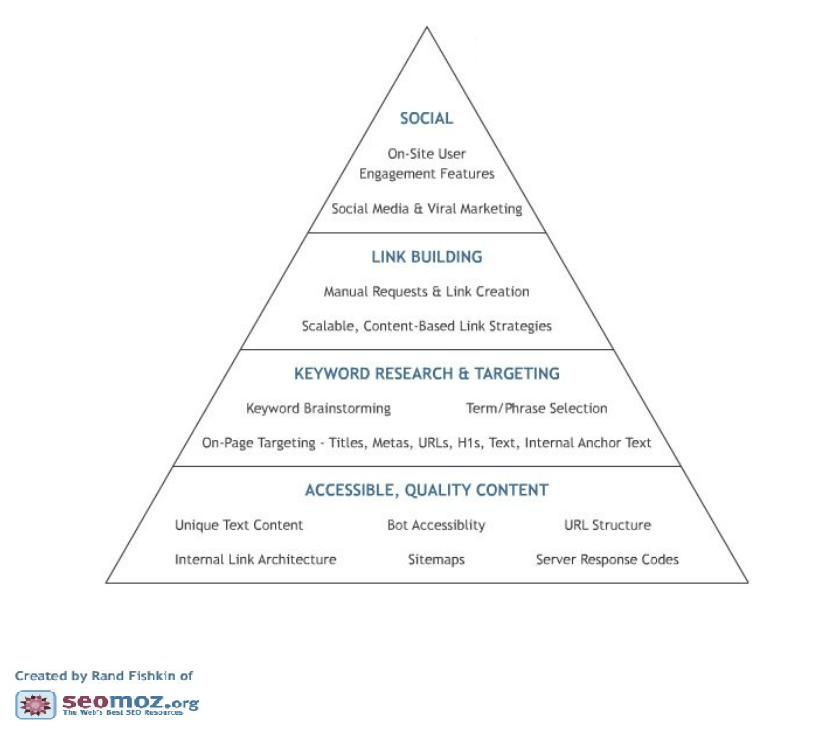 Related article: SEO strategy and the optimization process.
We hope you apply those 6 SEO strategy tips in your digital marketing plan.
If you have any questions or need help with SEO strategy, technical SEO optimization or content marketing, reach out to us here!
We at SEO Transformer help you plan and implement the strategy that generates leads and sales for you. We can also organize custom SEO workshops to train your in-house marketing team on the optimization process and make sure you have the right tools and resources to achieve your growth KPIs.